DOWNLOAD
📌
333 Excel Shortcuts for Windows and Mac 2023 Free PDF Download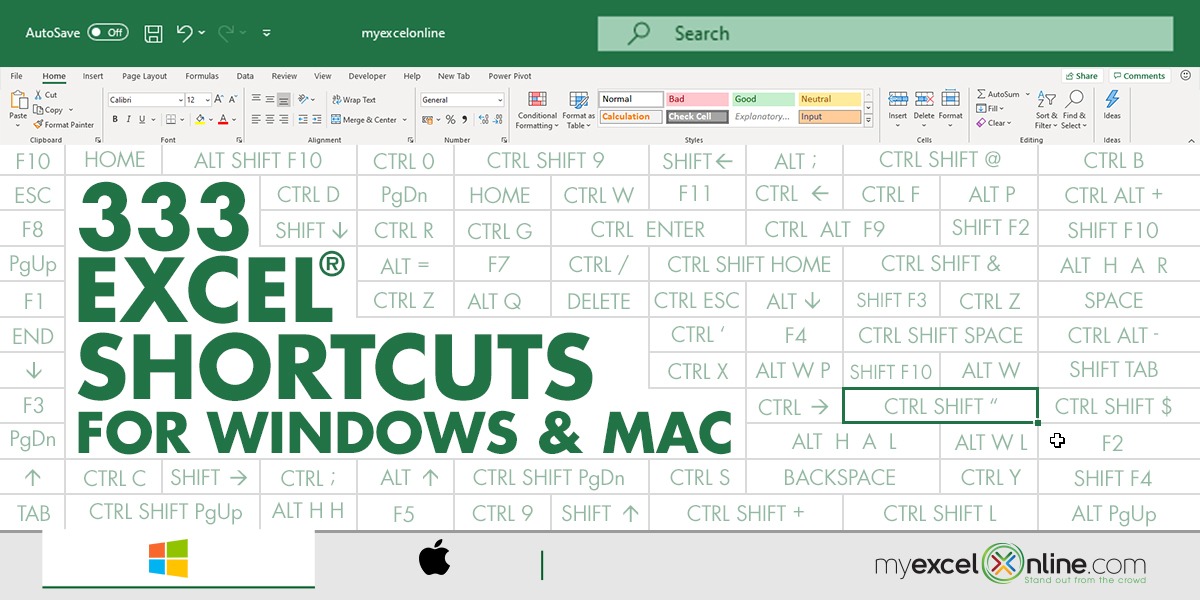 Microsoft Excel is a powerful tool which has many Excel keyboard shortcuts to make you faster and more efficient.
Instead of memorizing all of these useful Excel keyboard shortcuts, we have compiled a list for you so you can apply to your Excel worksheet straight away.
Below we have created a FREE downloadable PDF cheat sheet and a full searchable list of the 333 Excel Shortcuts for both in Windows and Mac for you!
Download it, print it and post it to your wall so that you can get a quick reminder of the best Excel keyboard shortcuts out there. Share it with your friends and colleagues as well and they will thank you for it!